Boundary and Site Files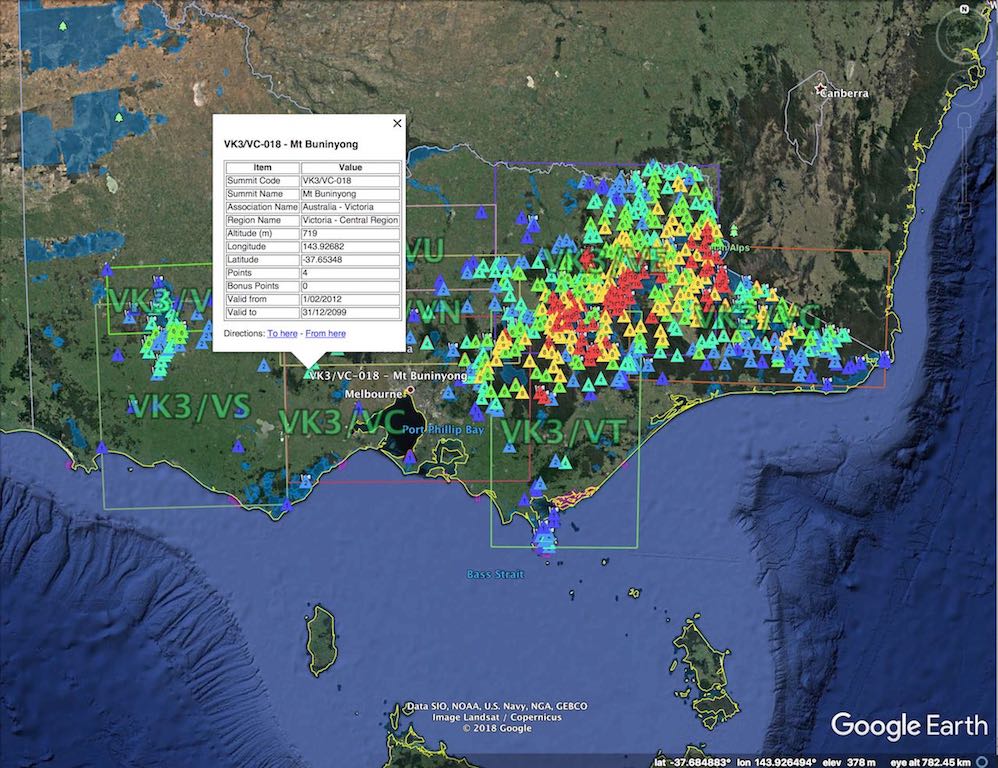 The data files below are supplied to assist SOTA , WWFF and SiOTA sites.
The data is supplied in a format that can be read by Garmin Basecamp or Google Earth to support planning and updating GPS with POI capabilities.
---
---
Other formats (CSV or RTE )are available to suit other devices.
Check a Location against the CAPAD Database and Matching routines.
---
Many people have assisted with providing base data and updates,
This site is the thoughts and work of (several) mad men. You are permitted to access this data for your personal and non-commercial use. Whilst we endeavour to ensure that all information provided is complete, accurate and up to date, this data is provided 'as is' and neither I nor any other party will accept any responsibility for any error or omission relating to this information nor will be held responsible for any injury or loss associated from the use of any information presented.
If you use any information from this site and bad things happen, then thats the way it goes. Don't go wandering into the bush based on this data, do your homework.
I welcome any information that will correct, update or enhance the current data. Please send details to ParksnPeaks support.